four-square \-'skwa(ə)r\ adj. (14c): marked by boldness and conviction: FORTHRIGHT
"Scientia potestas est"
"Knowledge is power"

Francis Bacon - (1561-1626)
Services/Prices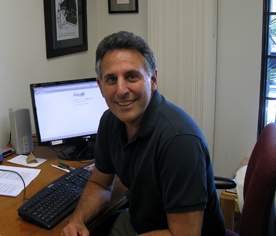 Since 1995, FourSquare Partners has provided buyside advice to institutional healthcare investors in the biotechnology and medical device sectors. I focus on predicting the outcomes from advanced-stage clinical trials. In general, I do not project market size, future product revenues, profitability or similar metrics. For a full Company workup, my "sweet spot" is smaller capitalization companies, less than $5.0 billion, where much of the valuation rests on the anticipated outcome of a lead product. For many of these companies, street coverage may be limited. For PIPE transactions, I provide a broad overview of the Company's prospects and, especially the Company's historical track record to help investors better price the transaction. For most of these companies, there is no bona fide street coverage.

FourSquare provides two types of reports.

A full Company workup provides an investment conclusion (long/short and timing) right up front. This is followed by a brief Company background, the product's (drug or device) history and detailed coverage of the clinical development program. Most reports conclude with investment risks and merits. Additional background information may include an overview of the disease being treated, including competitive products extant. Example reports in the Archive section include Cubist, Medivation, Guilford, Lexicon and Micromet.

A so-called bioquickie, typically suitable for a PIPE transaction, is a one-to-two page overview of the Company summarizing its history - enhanced by my proprietary database, past performance and future prospects.

All reports remain confidential to a single client until that client releases the report to FourSquare's archives. I have written dozens of full Company reports, most of which remain confidential. A full workup takes five-to-ten days to complete and includes communications with Company management, relevant clinicians and others as necessary. Multiple discussions with the client are encouraged and, after delivery, continued support of the investment project is provided for a nominal charge.

I have evaluated hundreds of biotech PIPE transactions since the late 90s. A typical project includes a brief report and, typically, a structured conversation (telephonic plus online slide-deck review) with the issuer's Management. Turnaround time includes one day to prepare for the conversation plus another day to complete the report. Client conversations are encouraged.

I have also worked with several firms under a monthly retainer model on an exclusive or semi-exclusive basis. Please inquire for more information.
If you require independent, confidential deep due diligence for a potential biotechnology or medical technology
investment (financial or strategic) please contact us at (315) 963-9175 or essharps@gmail.com