four-square \-'skwa(ə)r\ adj. (14c): marked by boldness and conviction: FORTHRIGHT
"Discovery consists of seeing what everybody has seen
...and thinking what nobody has thought."
- Dr. Albert Szent-Györgyi (1809 - 1882)
Independent Biotechnology Analysis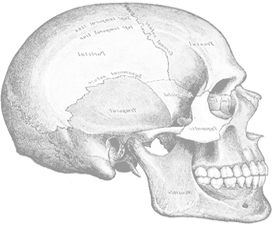 Since 1995, FourSquare Partners has provided buyside advice to institutional healthcare investors in the biotechnology and medical device sectors. At this website you can read and freely download (page down for the Archive list) almost 20 reports written over the past twenty years. They are no longer useful as investment advice, but should provide some insight into how I evaluate a biotechnology or device company's program.  

Virtually all information is obtained from the public domain. All opinions are my own, and I am solely responsible for the content on this website. Please feel free to suggest corrections to any factual errors. - Eric Sharps, Ph.D.
Source: Anatomy of the Human Body by Henry Gray (1918)
Biotech Investing
"A Guide to Superior Biotechnology Investing"
(September 2010)
Preview
"In this ten-page report I highlight my observations, with numerous examples, on investing in small cap drug development companies, including specialty pharma and, especially, biotech firms. Under the major headings of History, Management, Clinical Trials and Money, I highlight the warning signs and red flags superior investors should know. Less technical than my company-specific essays, the report summarizes the lessons and observations I've learned after over 20 years in the industry -- as a participant, as an investor and as an analyst. " 

A preview page is available for free (click Preview). The full report can be purchased for $95 (click Buy Now) using PayPal. Most credit cards are accepted. After payment is confirmed, I will E-mail the password-encrypted PDF (M-F, 8 am to 6 pm, Pacific) to you. The report may be printed and I am happy to discuss it in finer detail with each purchaser.
Active Reports




Ninety percent or more of all soybean, cotton, canola, sugar beets and corn grown in the US is genetically modified. Europe and Japan remain steadfastly against genetically modified organisms (GMOs). In the early 80s, I worked at Monsanto right at the start of their plant genetic modification efforts. I have given some thought to the matter over the subsequent 30+ years. Please click on the "Essays" tab above to read my essay, "I Eat DNA."

Currently, FourSquare Partners is not working on any Company reports for public distribution. Past reports, all free, include BioMarin, Cubist, Medivation and Genta. For a complete listing, please click on "Archives" above. To suggest an idea or join our E-mail list, please click on "Alerts" at the top. And, please visit my essays where I've discussed one company, Halozyme, and several health-related topics of general interest. Thanks, Eric

 
If you require independent, confidential deep due diligence for a potential biotechnology or medical technology
investment (financial or strategic) please contact us at (315) 963-9175 or essharps@gmail.com